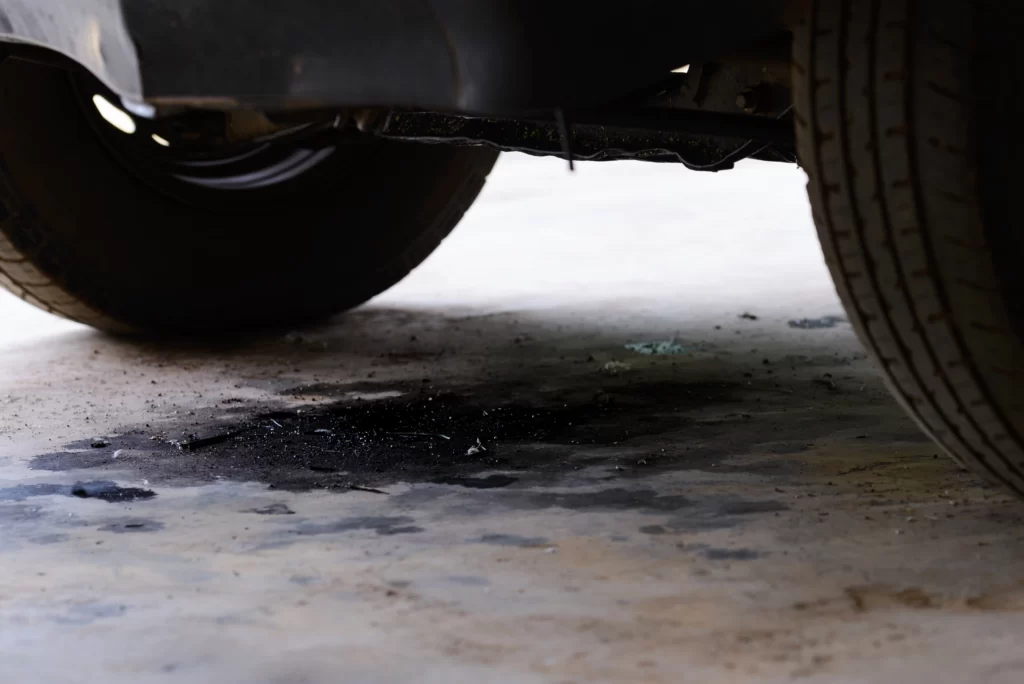 Having your oil changed is one of the most important ways to take care of your car. Your oil is important as it is used to cut down the friction inside your engine. Over time, however, that oil will become contaminated, and it will not help in reducing friction as much as it should. This can lead to damage to the engine and other components of your car. One of the worst possible warning signs to see that you have gone on way too long without an oil change is oil leaking out of your car. Of course, if you notice you have an oil leak, you should have your car looked at by your local auto body repair experts in Mascoutah, IL. Here we want to go into more detail on this situation and its common causes.
Oil Leaking From Car
This may have happened to you before. You have just parked your car in the garage. You leave and come back to your car later, only to find there is oil leaking and forming a greasy puddle on the ground. You will especially know that the puddle is oil if it is brown, if it is another color then it is likely not your oil leaking but something else like your transmission fluid or coolant. Having oil leaking out of your car is the last thing anyone wants to see as it can be a nightmare to have to keep adding more oil since that oil will continue to leak out until the issue is fixed.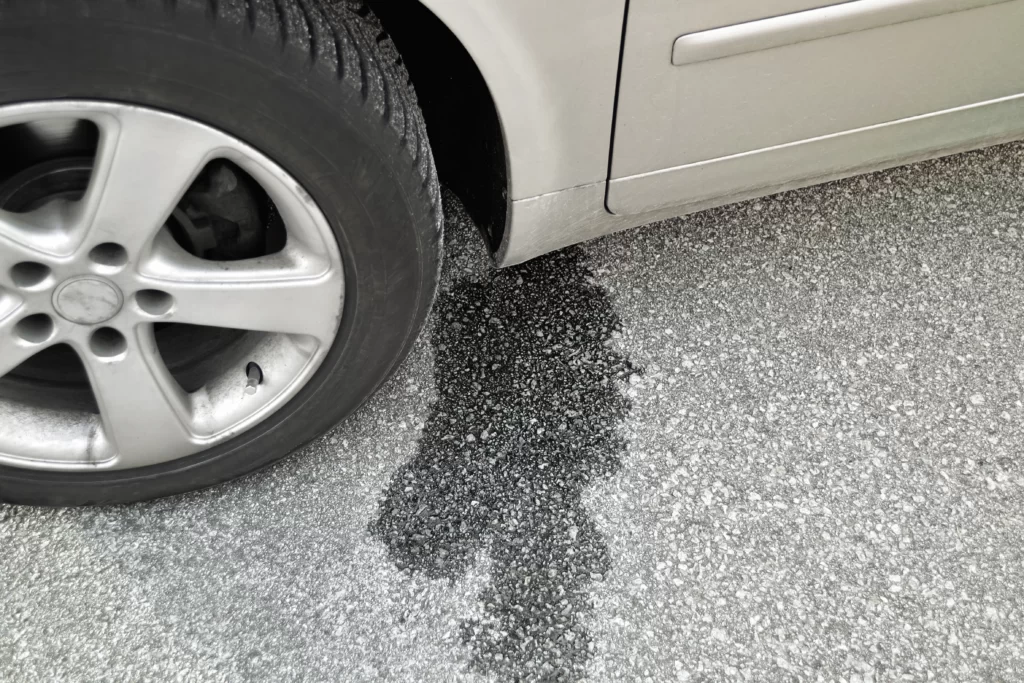 Some Common Causes
If you have any of these issues, you should have a local auto repair company in Mascoutah, IL have a look at your car. One of the most common causes of oil leaking is degraded oil seals or engine gaskets. They can erode over time naturally or they can erode from the old dirty oil you have yet to change. Installation problems on your car can also cause leaks. This is commonly caused by having your pan gaskets or valve cover gasket overly tightened. If your oil filter is not attached correctly, it can also cause leaks. Having bad valve seals or rings can also cause you to lose oil. What can make this problem worse is if your gasket does not have any holes in it, the leak could be internal, and you may not even know about it.
It is important to remember to have your oil changed regularly to avoid these issues. If you live in Mascoutah, IL, and are looking for an auto repair company that can change your car's oil, give our team of professionals over at Full Circle Auto Service a call today!